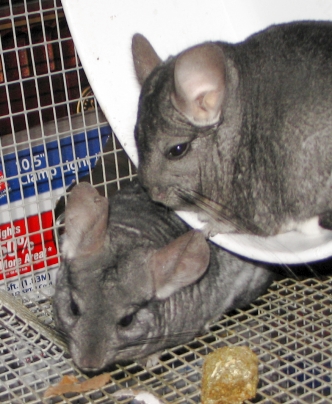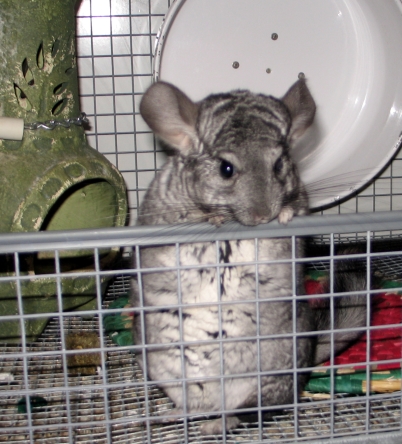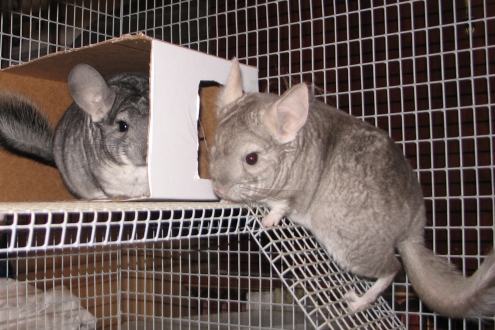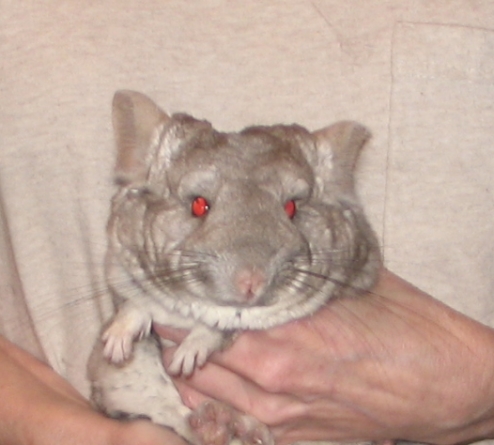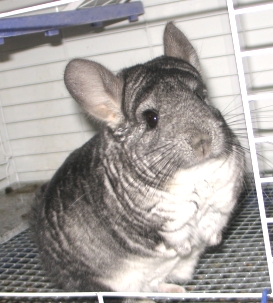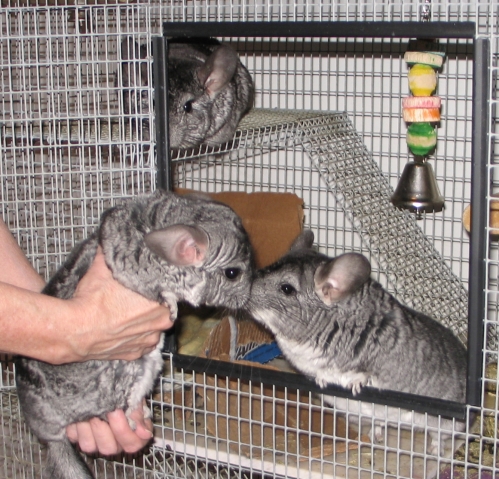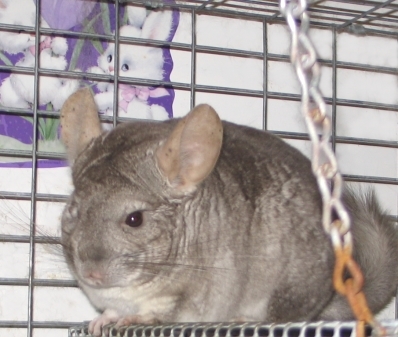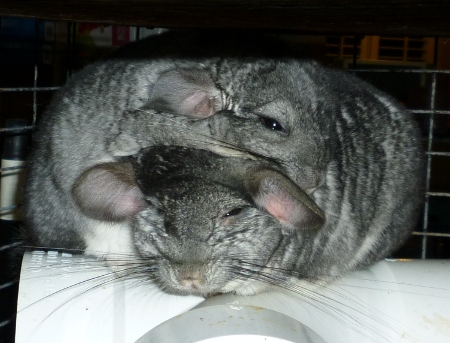 Our main chinchilla website is down for reconstruction and will be up and running again as soon as possible.
When we have furries available for adoption they will be listed here.  You must provide detailed information about your experience with chinchillas and your setup for them so that we may make suggestions as necessary to help you keep the little guys happy and healthy.  We meet adoptive parents in North Georgia (north of Atlanta) and you must be able to drive to pick up the chins. Email us at chin @ trendata . net (take out all four spaces when you type it).  Be sure to put the word chinchillas in the subject line or the spam filter may delete your message. Tell us what city and state you are located when you email.
We do have chinchillas for adoption at this time.
Visit our main web site (under construction) for more information
We are accepting chinchillas into our rescue on a case-by-case basis. Top priority will be given to an animal shelter, a veterinary clinic, or a research laboratory that needs assistance. Email with details about your situation. Please include the city and state where you are located in your email.